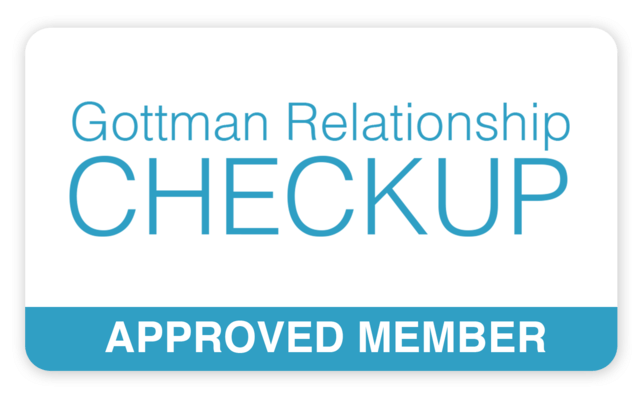 The Brief Check-Up For Relationships
If you're concerned about confidentiality, don't worry: this test is fully HIPAA compliant and the only viewer of your results will be your therapist. Even your partner won't be able to see the results of your answers

The Relationship Online Checkup Assessment Is Backed By Research
They have dedicated their lives to helping other couples and developing the Sound Relationship House Theory, and the Gottman Relationship Checkup is the result of that hard work.
1. Initiation-I will send each of you a separate email inviting you to the The Gottman Relationship Check-up.
2. Create a private profile-Once you have accepted the email invitation to complete the assessment, you and your partner will each create individual, separate profiles.
3. Complete the questionnaire-You and your partner will each complete your own questionnaire at your convenience. Stop and start at any time. Neither partner will be able to access the others information at any point in the process.
4. Get your results-When you have both completed your individual questionnaires, I will be notified and will be able to securely log in to review your scores and the analysis of your relationship.
You Begin the brief check-up process by taking the Gottman "Relationship Check-up Assessment". Backed by over 25 years of research, the Gottman assessment is one of the most thorough ways to assess the strengths and challenges of your partnership. The Gottman Relationship Checkup is a therapist-aided online assessment that determines your strengths as a couple and the challenges you may face.
The online assessment can be done at any time and in any setting at your convenience. The results of your answers allow me to acquire vital information about how you and your partner relate. As a result, we get a map of the strengths and challenges of your partnership, which, in turn, allow us to implement the best tools, skills, and strategies to BULLETPROOF your relationship.
Drs. John and June Gottman created this research-based assessment along with the Gottman Institute, with the goal of helping therapists create a personalized but rigorously science-based treatment plan for their clients.
Dr. John Gottman is a clinical psychologist with over 40 years of research on couple relationships under his belt. He's been recognized as one of the top 10 most influential therapists of the past 25 years.
Dr. Julie Gottman is a clinical psychologist as well, regularly sought by the media and clinical organizations as an expert relationship advisor.