Positive Discipline is a program developed by Dr. Jane Nelsen. It is based on the work of Alfred Adler and Rudolf Dreikurs and designed to teach young people to become responsible, respectful and resourceful members of their communities. Positive Discipline teaches important social and life skills in a manner that is deeply respectful and encouraging for both children and adults
Communication is not always easy in loving relationships. It is important to learn how to share your feelings without hurting the listener. When we are upset, disappointed, frustrated, or angry, it is difficult to communicate in a loving relationship. Negative emotions can cause us to lose our feelings of trust, caring, understanding, acceptance, appreciation, and respect. So talking turns to fighting and we forget how to communicate with our partner.
Deciding whether or not a relationship is worth saving can be heart wrenching and difficult. There is so much to think about and discuss. Relationship Coaching is a great way to talk about your questions and fears. Please reflect on the following questions:
Are you wondering where your relationship is going?

Do you feel as though you and your partner no longer have the same goals?

Has communication about vital family issues come to a standstill?

Do you feel lonely and sad in in your relationship?

Is your relationship too good to leave and too bad to stay?
Often couples go through a range of closeness and distance. Tackling life challenges together often make relationships stronger. However, sometimes, we get stuck and stop communicating and everyday seems like a struggle. Relationship coaching teaches you how to ask your partner for what you need as well as give you tools to fight fair.
Our office offers you a place to sort out the years of miscommunication and hurt. Regardless of your circumstances, relationship coaching will help you strengthen your relationship or help you separate with respect.
The Gottman Method is an approach to Realtionship Coaching that includes a thorough assessment of the couple's relationship and integrates research-based interventions based on the Sound Relationship House Theory. Get the Online Relationship Check-up Now.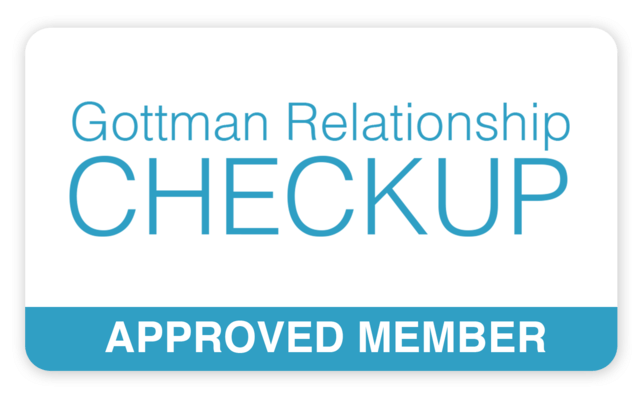 Take a short "How well do you know your Partner quiz.